The Domino Effect in learning
High-Intermediate/Advanced
How can a small amount of time, work, money or information result in something so large.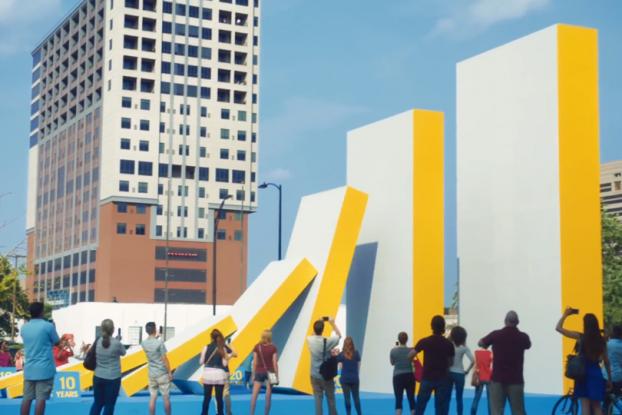 Learning a language is just like other processes: getting fit, saving money, education. It is the constant accumulation of skills, money, or knowledge. The reality is you don't need to start off with much. Just a little.
So can such a little really go so far? Watch this smart adversitment (ad) in the link below. See if you can understand everything. Then read the transcript below to see how you did.
http://www.ispot.tv/ad/7Cj6/prudential-the-prudential-dominoes-experiment
TRANSCRIPT
Presenter: We asked people a question. How much money do you have in your pocket right now?
Crowd: I have $40….53….21…
Presenter: Do you think the money in your pocket could make an impact on something as big as your retirement?
Presenter: Not a chance…no…probably not.
Presenter: It's hard to imagine how something so small can help with something so big. But if you start putting that toward your retirement every week … and let it grow over time, for 20 to 30 years, that retirement challenge … might not seem so big after all.
MORE NEWS
Para interagir com esse texto (dicas, comentários, opiniões), use o comentário abaixo